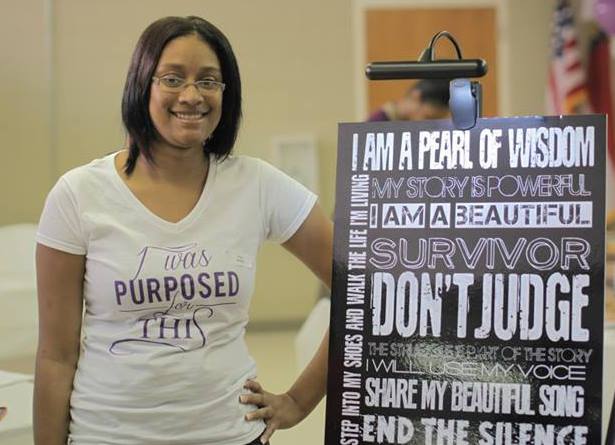 They say the eyes are the windows to the soul, right? Well, if you take a look into this young woman's pretty browns you will find the soul of a fighter. Tiara Mcfall, this week's feature for #SurvivorSunday, proves that girls really do rock and fighters sometimes come in small packages.  We welcome Tiara as she shares with us how she overcame sexual child abuse, domestic violence and a battle with depression to find true happiness.
Tiara's Story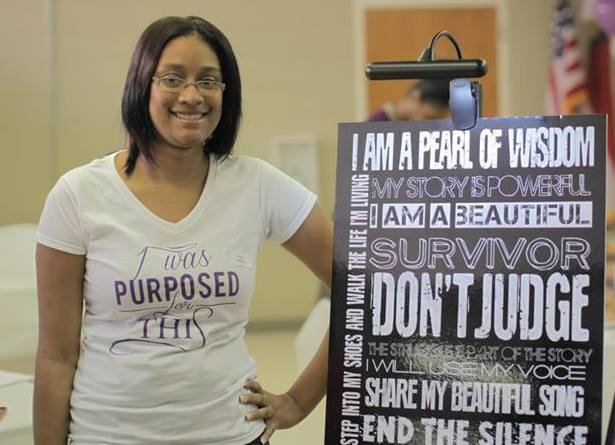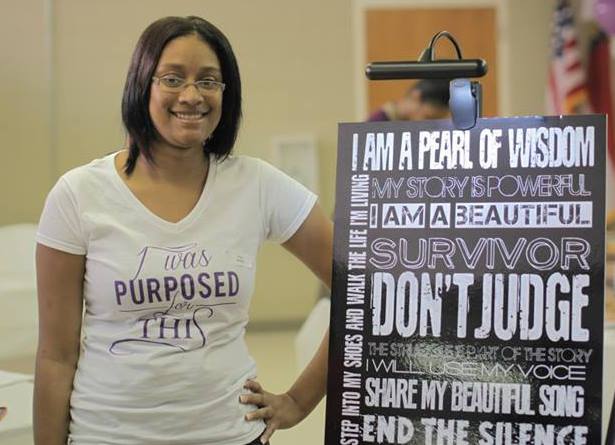 When people think about Domestic Violence they automatically believe it involves a romantic relationship. They somehow forget (or don't know) that Domestic Violence is any violent confrontation between family or household members involving physical harm, sexual assault, or fear of physical harm. Family or household members include spouses/former spouses, those in (or formerly in) a dating relationship, adults related by blood or marriage, and those who have a biological or legal parent-child relationship. With that being said, here is a piece of my story.
I was introduced to sex at 8 years old by my great uncle. I was also raped by two of my brothers, my mother's friend's two sons and my grandfather. My grandfather would make me take money in exchange for what he was doing to me. If I cried, he would hit me and say things like "Shut up! This is way better than the old s*** I get from your grandma." The truth is, I would have rathered any one of those men hit me rather than rape me. I would later suffer from bouts of abusive dating relationships, homelessness and the loss of my mother. Falling into a deep depression, I became suicidal and attempted to take my life more than once. Though all of this and much more has happened to me, I realize there is always beauty in brokeness. My life is so much better now! I have a beautiful baby girl who lights up my world. I am also the founder of Center of Joy, a domestic violence/ sexual assault awareness and suicide prevention program. Lastly, February 17th, 2017 marked the 3 year anniversary of the last time I attempted to take my life! I travel and share my story, hoping to help at least one person with each speaking engagement. Throughout all of the changes on this crazy journey that is my life, one thing has remained constant. God is so good.
Contact Tiara:
Facebook: Tiara Mcfall
Instagram: center_of_joy
Twitter: center_joy
Email: centerofjoy16@gmail.com