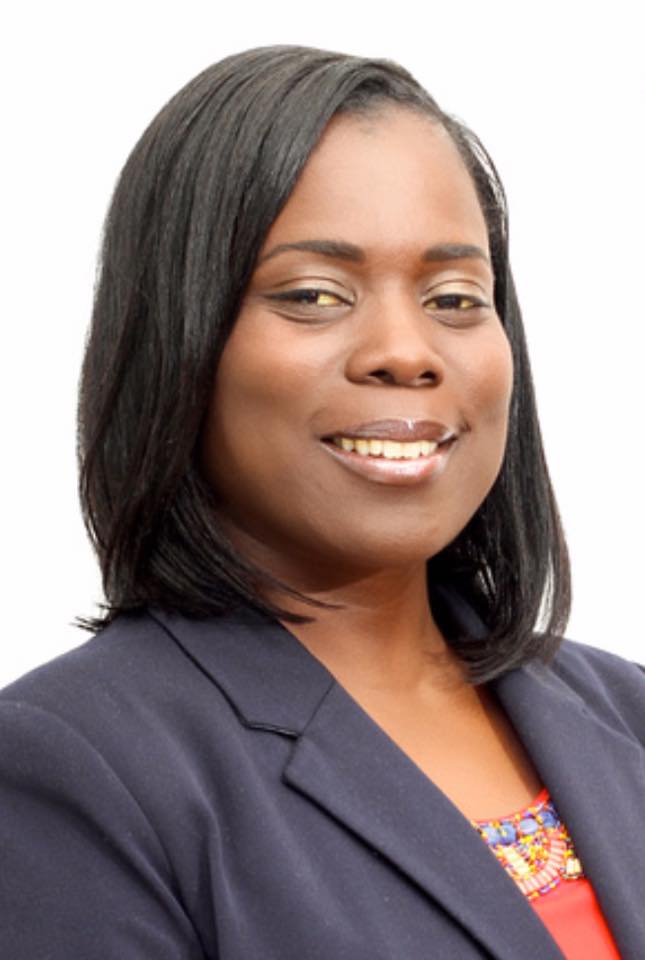 Happy Sunday!  This month's #SurvivorSunday feature is recognizing a woman who has made it her mission to help survivors and children living with abuse find their way to freedom.  Social Worker turned Domestic Violence Specialist, Cheryl Chavers, has years of experience advocating for those fighting to survive, but what many do not know is that she does so while fighting a battle of her very own.  Read below as Cheryl shares her continuous survivor journey in living with Sickle Cell Anemia and the beauty in turning pain into purpose.
Cheryl's Story: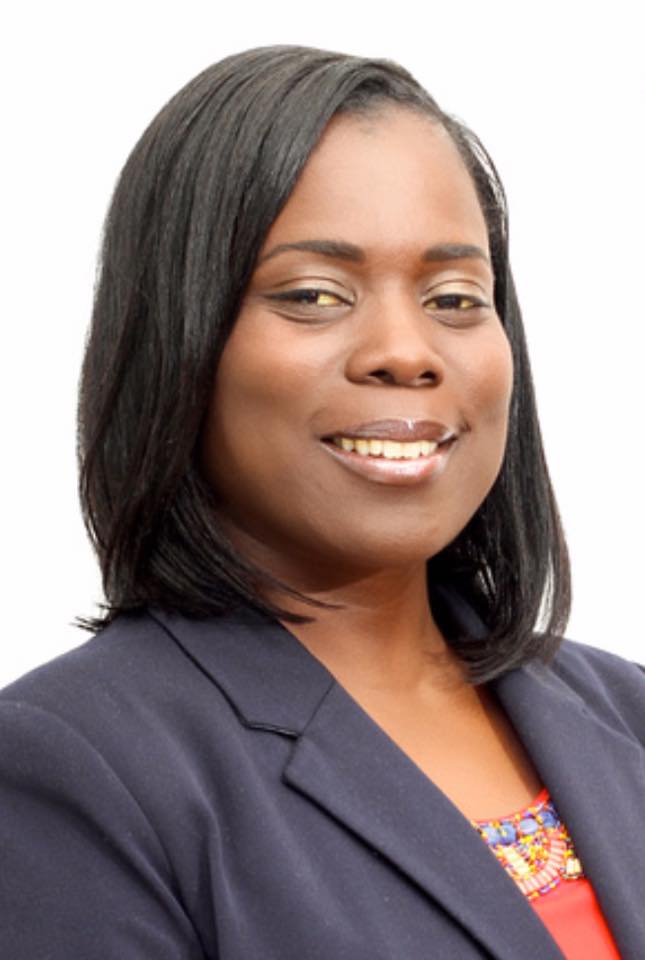 I am NOT a hypocrite, but I wear a mask. I am not two-faced but there are two sides of me. I am full of pain and suffering yet filled with peace and joy. Sometimes I feel like my life's journey is one of contradictions, yet still I walk a path of harmony. From the doctors who diagnosed me with Sickle Cell Anemia shortly after my birth, pronouncing upon me a death sentence, until today at 45 years old, my story reveals that I have been blessed to beat the odds and then some.  Born and raised in Montreal, Quebec Canada, the youngest of three siblings born to Jamaican immigrants, most of my childhood and adolescence was spent in and out of the hospital at least twice a month, battling, chronic pain crises, pneumonia and infections. Low hemoglobin blood counts resulted in me having to receive multiple blood transfusions. As a child, I used to count how many transfusions I had received, but I officially stopped counting after I reached 50; now I estimate I have had over 200 life-sustaining blood transfusions.
During my time at the children's hospital, I was privileged to form a special bond with 3 other sickle cell patients around the same age John, Keva and Carolyn. In between respite from the pain, we would laugh, share coping strategies and compare notes on our hospital stay. Each of them was bright, valiant and hilariously funny and we formed a connection built on deciphering why we were hand selected to carry this sickle cell mantle to truly understanding what each other was going through.  We all did our best to thwart the tug of Sickle Cell as it tried to stifle our hopes and dreams ravaging our bodies and suffocating it with breathtaking pain. One by one, John, Carolyn and Keva each succumbed to the symptoms of this disease, and sad to say that out of the four of us, I am the only one still living.
School attendance proved to be a tremendous challenge for me with always playing catch up on school work in between hospitalizations. My teachers and parents took pity on me, caught between having genuine empathy for me and not quite sure if I was even capable of doing the work assigned. I was always encouraged to do my best and I internalized that because of my illness my best was mediocre. I failed the sixth and eighth grade which further solidified the belief that I just could not cut it educationally. Oddly enough, the only thing I excelled at in school was public speaking, my classmates dubbed me the "Female Martin Luther King" and I won numerous public speaking awards and represented my High School in a regional competition. Coming from a musical family I also loved to sing and was fortunate to help form a teenage female gospel group that was widely received and sang throughout Canada and parts of the United States. Singing with the group was cathartic and helped to take my mind off my frequent bouts of pain and I would often beg and plead with doctors to release me from the hospital early, so I could join the group from one gig to the other.
Due to my poor academic performance, I barely graduated from High School and subsequently all my college applications were denied. A year after graduation my persistence in applying for higher education finally paid off when a local community college took a chance on me and gave me a provisional acceptance to their 2-year college.  In between hospitalizations and my lackadaisical educational stance, it took me 3 years to obtain my Associates Degree in Social Science.  Shortly thereafter, my best friend and I decided we wanted to attend school in the United States and we applied and were accepted to a Christian Historically Black College University (HBCU). I received a lot of backlash from family and friends about my decision to leave home, as they thought that I would surely die out there on my own and that I needed to remain in my mother's care, so she could look after me for the rest of my life.  Despite the resistance, I was determined to proceed and remarkably my health improved significantly I went from being hospitalized twice a month to only having to be admitted once for the entire duration of my college years. Some of those same relatives and friends who stood in opposition to my efforts to leave Canada now say that moving away from the cold climate to the south of the U.S. must've done my body good and insist that I only come back home to visit from now on.
In college, I thought I could continue my academic career with the same laissez-faire mentality that barely carried me through before.  However, one professor saw something in me that I could not even see in myself. As he returned my 1st assignment with a large red D on it, he took me aside, looked me in the eyes and with sincerity said that I could do better than that and that he knew I was smart and could do the work set before me. I stared at him in disbelief, but his affirmation changed my entire life. No longer did I envision myself as that sickly little girl, but I began to see myself as intelligent and capable of mastering my academic pursuits.  With determination and motivation, I put my best foot forward and my grades improved significantly, and I made the Honor Roll and eventually the Dean's List.  I graduated Cum Laude with a Bachelor of Social Work degree and carried this renewed work ethic and sense of purpose with me years later as I completed two Masters degrees. I am currently working on my dissertation and on track to complete a Doctoral degree in Organizational Leadership with an emphasis in Behavioral Health.  In addition, my husband and I have co-authored the book Your Rejection, God's Protection; A Unique Biblical Approach to Understanding Adversity. The principles in the book have helped many overcome their experience with rejection by empowering them to view it differently and as beneficial to their life's journey and purpose.
Professionally, as a Social Worker for over 17 years, I have had the distinct privilege to work in tandem with Judges, Lawyers, Physicians, Teachers, Psychologists, and a host of community partners to help empower and ameliorate the plethora of challenges facing families of abused and neglected children.  As an ordained Elder within my local church, I have the opportunity to tend to the spiritual needs of the community by sharing a message that gets me through each and every day, one of hope, deliverance and salvation.  As a wife married of almost 15 years, I am supremely blessed to have a loving and caring husband who understands my illness and picks up the slack when I am sick and incapacitated. As a mother to a delightful 12-year-old girl, I am blessed for she has learned the art of compassion, as she hugs me and wipes tears from my eyes when I seethe from the intensity and agony of the pain.  I wholeheartedly believe that having a strong support system is critically important to the wellbeing of anyone living with a chronic illness and I am fortunate to have such remarkable friends and supportive family members who have encouraged and walked with me on this journey with Sickle Cell.
I do not know what it feels like to go a day without pain. Every day I wake up and say "Is today going to be a good pain day or a bad pain day?" Either way, I know my day will encompass pain. Every year with each birthday, I notice that the pain intensifies, and I don't bounce back from sickle cell episodes as quickly as I used too. I am not ashamed of having Sickle Cell Anemia because it has helped to shape the determined and resilient woman that I have become and I have chosen to take my pain and turn it into purpose.  Despite it all, I am confident that God's grace has overflowed in my life and I am ever thankful for His providence and love, and purpose to use the gifts and talents I have been blessed with to encourage others to never give up on their journey