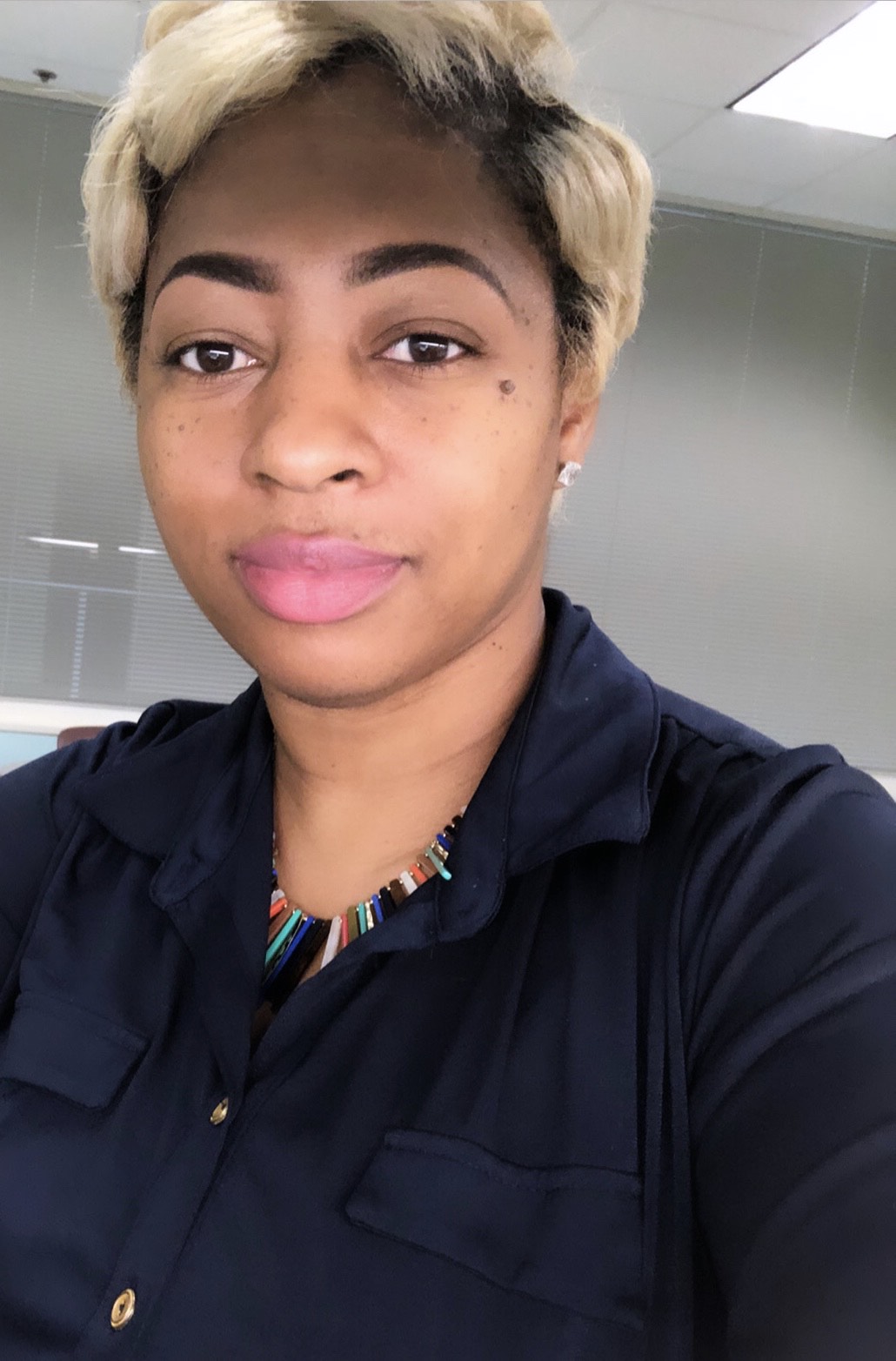 Happy New Year, G.R.O.W. family– we made it! 2020 was tough on a lot of us, but if there is one lesson we learned, it is the power and beauty in our resiliency. With this in mind, it's only right that our first #SurvivorSunday feature for 2021 exemplifies the same. Read below as domestic violence survivor, Rayla, shares her story of triumph over trauma and learning to love herself through the journey.
Rayla's Story:
"Surviving is not easy, but it's worth the FIGHT!"
When I was a young girl, between the ages of 7 and 9 years old, momma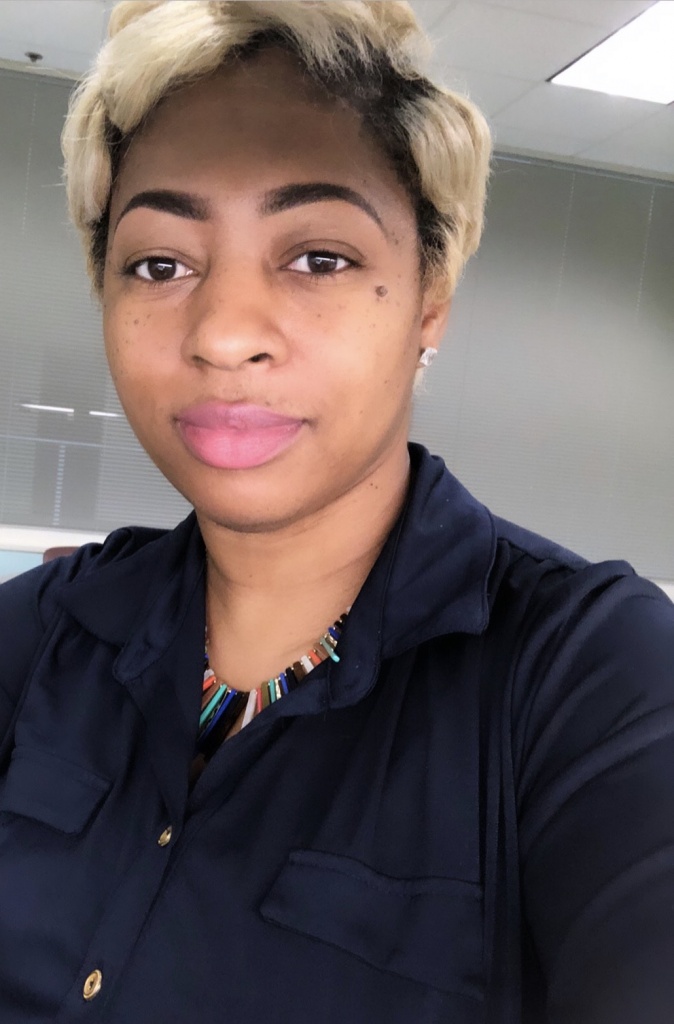 used to wake me up early before school to straighten my hair using a hot comb. Every time momma would get near my ears and the back of my neck, I would tremble. Momma would get so frustrated. One morning before school, momma was straightening my hair and then it happened–I trembled! She cussed at me, she was yelling at me, but that wasn't enough for her. Momma put the hot comb to the side of my face. My face was burnt with marks from the comb. As I cried in disbelief, I still went to school. My teacher pulled me out of class and asked about my face and I told her. I was so terrified to go home. This was the first time I felt a disconnect between momma and I.
Fast forward to the age of twelve. Momma, my siblings and I lived in a low income housing community where everyone was family. Like having a candy lady and playing double-dutch, to sitting on the green box and attending summer camps at Norfolk State University! I never understood, but momma always treated me like an adult. Momma always made me care for and take one of my sisters everywhere I went. Then suddenly a day came that I will never forget. Momma decided to move out of our apartment with her boyfriend and unenrolled me from school, leaving me to be responsible for my siblings for two months. Those were the longest two months ever! Momma would come to visit and bring us food, but then she would leave again, leaving me to be responsible for the house. Then one day she came home and said we had to move with her into a hotel with her boyfriend for a month or two. After searching for several weeks, my father finally located my older brother at a football game! My dad immediately asked momma if me and my older brother could spend the weekend with him. Momma agreed, but unknown to us, that would be the last time we would see momma for a few years. Momma and her boyfriend secretly moved from the hotel and I was abruptly thrown into a new world with no explanation. I felt abandoned, confused and was left without a goodbye.
In 2000, at the age of sixteen, I met this man who I fell in love with! Although he was older and more experienced in life, I wanted to be with him so we secretly dated. Once I graduated high school, we got our own apartment and the dreams and goals I had for myself quickly went away. All I wanted was to be with him.  The domestic abuse started when I was 19 years old.  It began with yelling and name calling in private, but soon became the same in public, eventually progressing to violent attacks. But, I loved him and that's all I knew. We started a family—our sweet baby girl was my witness, my hero and my best friend through it all. There were many nights of crying myself to sleep. Crying for my mother.. crying for God.. just crying. On many occasions my daughter and I spent nights at my friend's house to escape the violence in our home. At one point, my daughter and I lived in a shelter, but we didn't stay long. I eventually went back home to endure a few more years. Then, in the summer of 2014, after living years with a man I had once loved and after several attempts to leave…it happened. One morning, unplanned and unrehearsed–an intense verbal argument was exchanged between us. It was that day I decided to trust God. It was that day I decided to put my daughter first. It was that day I decided to be fully
committed to wanting better and deserving better for myself. I was committed to my exit process. I didn't have much–just clothes, a car and my daughter. I didn't have a job! But, I knew greater was waiting for me! My daughter and I moved in with my sister and slept on a sofa and an air mattress until I was able to do better. My hustle was tiring and it took time away from my daughter, but I knew I was worth it and my daughter was worth it.
By the Grace of God I was able to leave my toxic relationship. I thank God for it all. One of the many things I had to do immediately was to ask God for forgiveness for not putting Him first. Because God forgave me, I was able to forgive my abuser. I was also able to forgive my mother. Because of my own struggle, I learned that motherhood is not easy and being a woman is not easy.
To my sister or brother who is reading this: Finding your voice in a domestic violence relationship is challenging, but give yourself the permission to fight for it! Your life is filled with so much joy, love, blessings, peace and happiness!  You deserve it all!
To my sister or brother dealing with abandonment issues: Find your strength in Deuteronomy 31:6 (NIV) "Be strong and courageous. Do not be afraid or terrified because of them, for the Lord your God goes with you, He will never leave you nor forsake you."
Love, Ray
#IAMSIS