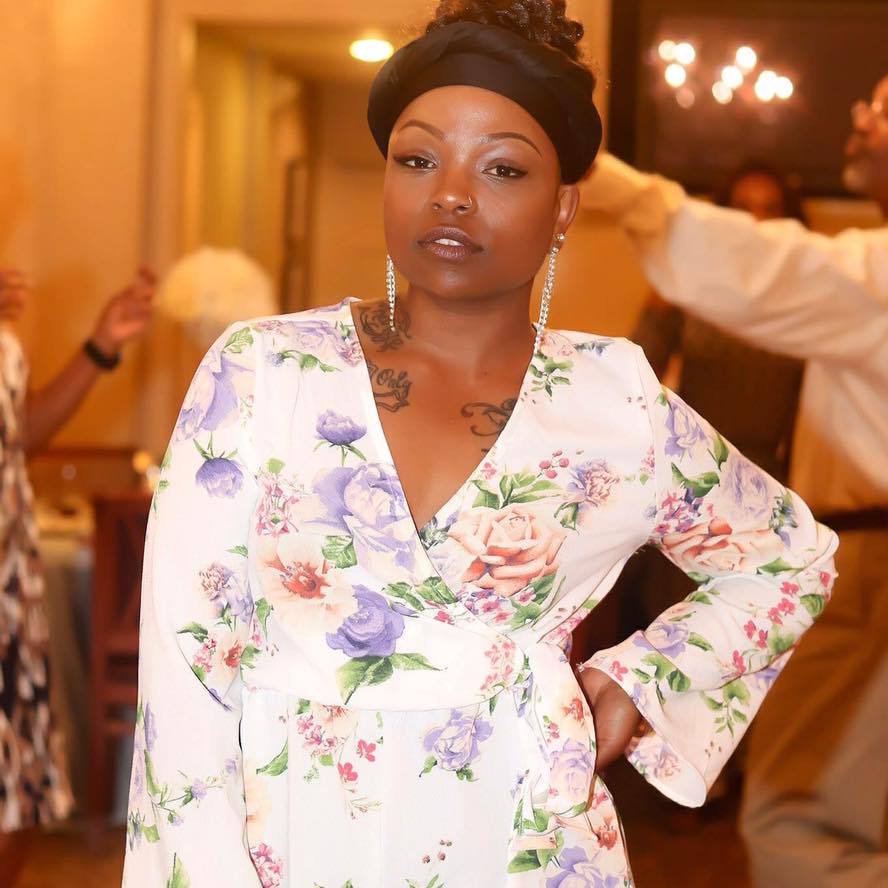 Meet December's #SurvivorSunday feature, Author Camille McGowan.  A self-proclaimed daydreamer and optimist, Camille once lived a life of violence and fear.  After choosing to fight for her, Camille now leads a life following her purpose of advocating for mental health and sharing how she went from 'test' to 'testimony'.
Camille's Story:
My Test…imony (in brief):
When I moved to Virginia in 2013, I was working at the airport, barely affording to pay my bills, and struggling to maintain my first apartment. I was from going car to car, not knowing where my next meal was coming from, because silence and pride tasted good Cajun style. I found myself in a whirl wind of miscellaneous relationships and dysfunctional friendships until I became numb, depressed, and paranoid. At the beginning of 2018, I was presented with the opportunity to teach English as a second language in China; however, I declined the offer when I found out on January 27th that I was pregnant with my first child. Unfortunately, it was ruled a complete and spontaneous miscarriage on February 8th.  Later that month, on February 25th, I suffered bruised left ribs and broken skin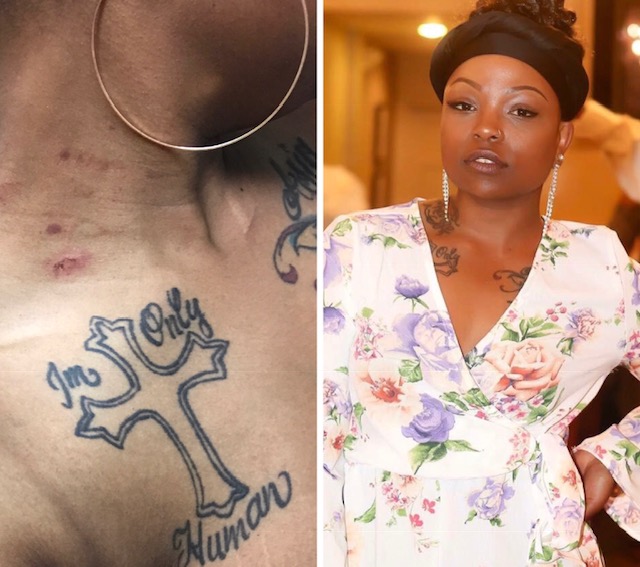 from an argument that took place the night before. The picture you see of my bruised body was taken while I was in the emergency room as a result of my injuries.  It's still so clear. I was stepping out to run an errand and we happened to be crossing paths at the entrance of my apartment complex. I was in the process of reversing my vehicle, when I got out of the car to remove some of my items from his car to place them in mine. He became upset with me for leaving to run the errand and I, now angry with him for being angry with me, began to throw everything out of the vehicle. Things escalated from there. I remember him pushing me down to the ground and me being in utter shock. After getting up off the ground, I proceeded to enter my vehicle as he stood there and I remember just staring at him in shock that he put his hands on me, especially in public. My only impulse was to hit him in the face with my keys and once I did that, he grabbed me with both hands by the neck and flung me from the driver seat to the ground. He then began to dig his left hand into my neck, breaking skin, and with his body crushed on top of me, bruised my left ribs.  I remember the friend that was with him told him to stop, telling us to "cut it out". We both got up off the ground and went to our respective vehicles. His cold, black gaze showed no remorse as he looked me in the face and told me he would kill me. In hindsight, it reminded me of the Kitty Genovese story. Maybe that's why I went to school for psychology.
I found out after my hospital visit that he had slept with another woman. He claimed that he thought I wanted nothing more to do with him. This was true; however, he managed the following week to pop up at my apartment three days in a row, and I believed he would hurt me so I had to be strong enough not to answer. The red flags were there, had always been, however, I chose to put my blinders on. I blamed myself, even after he threatened to kill me. But, I finally decided to choose life and choose me.
In March, I purchased a new car and I was blessed with a new job in April.  I also became certified in the mental health field so that I could facilitate in the training and influencing of young, mentally unstable, mid-level functioning children in society so they don't grow to be broken adults.  Lastly, I am currently still matriculating through my Doctoral program. I still have my days where I feel when it rains, it pours; however, my message to everyone is to never give up on yourself, even when you can't seem to put a finger on your purpose. Be thankful you're able to wake up because every day is a new opportunity to reinvent yourself! I urge everyone to please identify your social supports and utilize them for ventilation systems in order to decrease every day anxiety and stress factors. If you are in a toxic situation or relationship, please don't be afraid to choose life and choose yourself and walk away! I know I am destined for greatness and when I reach the pinnacle of my success, I will remember those who not only uplifted me, but those who doubted me as well!
Follow Camille on IG @when_shespeaks and FB @ Author McGowan