Financial Abuse is Domestic Violence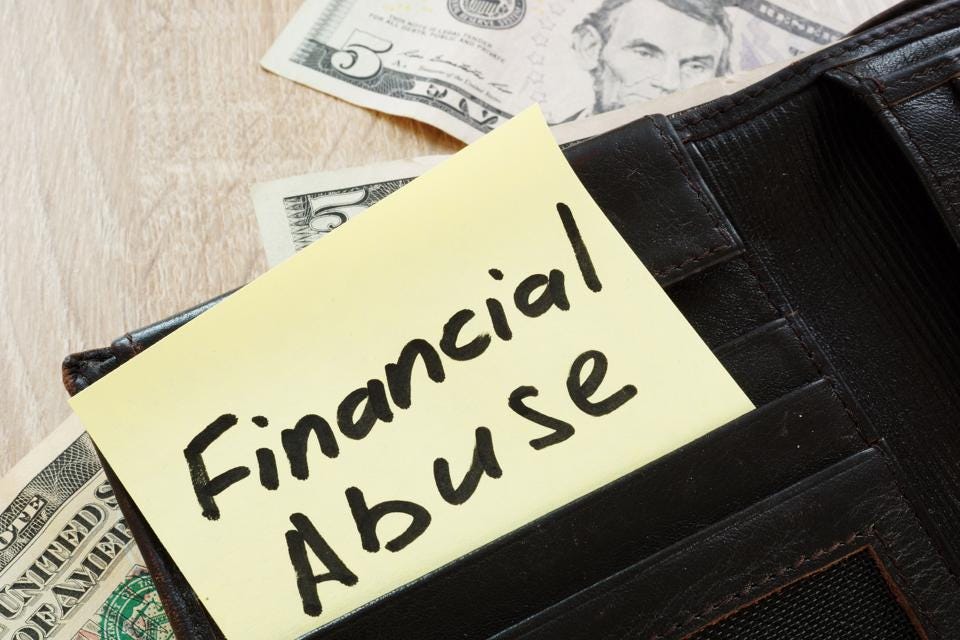 by Patricia Fersch, Contributor for ForbesWomen:
Financial abuse occurs when the abuser uses financial means such as withholding child support or spousal support payments to keep their "other" under their control. It is a form of coercion and control. It often occurs when the survivor is dependent on the abuser for support.
Research indicates that financial abuse occurs in 99% of domestic violence cases. The National Domestic Violence Hotline reports that since 2016, financial abuse as a condition of a contact's experience has grown 13% annually. Financial abuse like all domestic abuse occurs across all socio-economic, educational, and racial and ethnic groups.