11 Ways to Create a Safe Home as a Survivor of Domestic Violence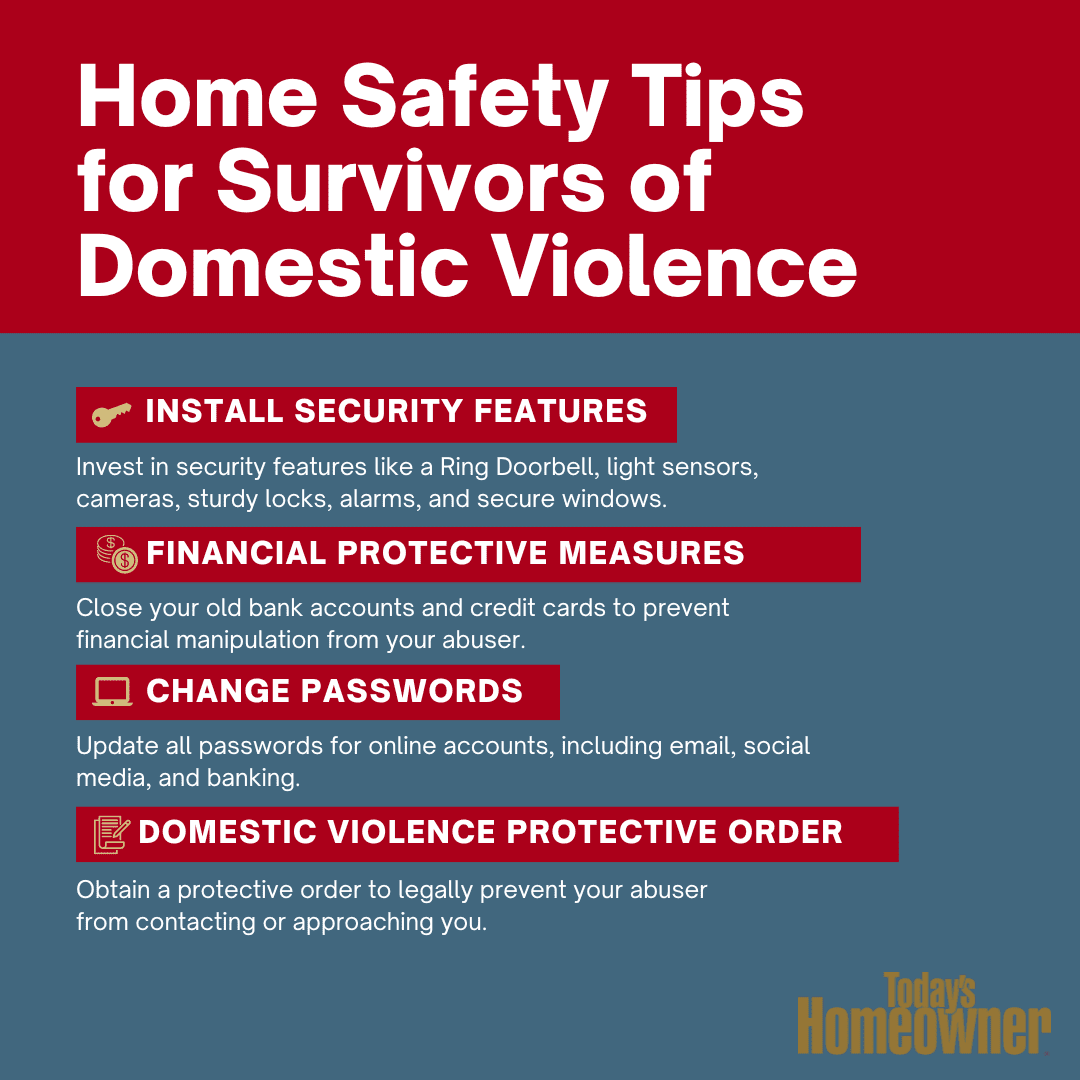 by Alexis Bennett, Today's Homeowner:
Domestic violence, also referred to as intimate partner violence, is a pervasive issue that touches countless lives. Each minute, nearly 20 people face physical abuse by their partners in the U.S alone. More than just numbers, these are individuals who courageously choose survival, often against incredible odds.
In this article we will shed some light on the crucial steps involved in preparing to leave an abuser. We'll delve into how to navigate the barriers that often hinder escape, and how to build a safe and secure life in the aftermath, armed with the right resources and support. Because leaving is not just about ending the abuse—it's about starting anew, on one's own terms.