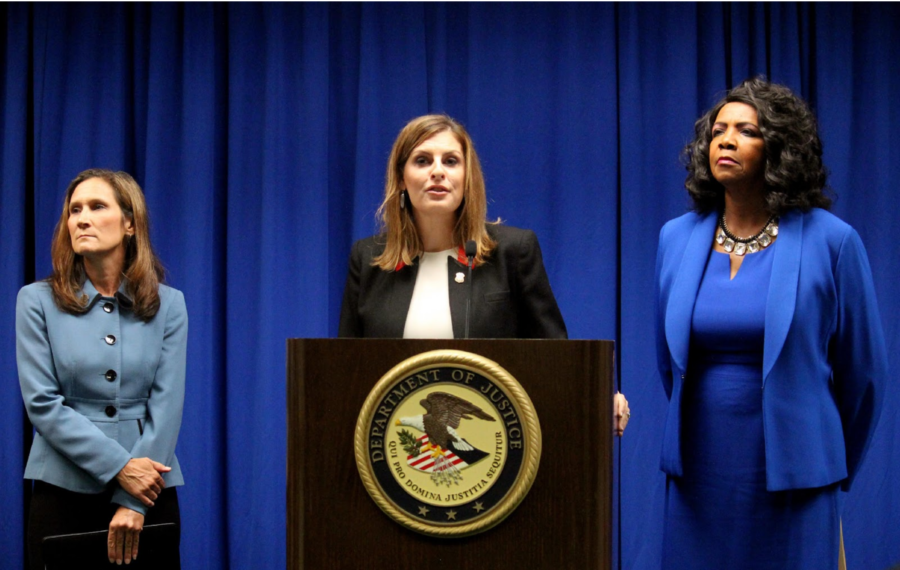 via Hady Mawajdeh, Wamu 88.5:
The Department of Justice has been in a years-long fight to decrease violent gun crimes. And now, they're targeting domestic violence abusers.
Inside the Earle Campbell Federal Building in downtown Dallas, in an office surrounded with wood paneling, sits the United States Attorney for the Northern District of Texas. Her name's Erin Nealy Cox. And on a cold winter morning in November, just before Thanksgiving, she sat down to talk with Guns & America about an initiative informally dubbed "Abusers with Guns."
"I'll give just three cases, we have a lot of them, but they represent a misdemeanor, a felony and a protective order," begins Nealy Cox.
She's telling me about some of the cases her office has pursued in an effort to decrease violent crime.
Nealy Cox lands on one: An abuser who's been charged with possession of a firearm while subject to a domestic violence protective order.
"He was served with a protective order in 2018 after allegedly holding his girlfriend and her seven-year-old daughter in his garage against their will," she explains.
That protective order should've kept the abuser away from his girlfriend. But it didn't. Instead, he threatened her with a nine-millimeter Glock.