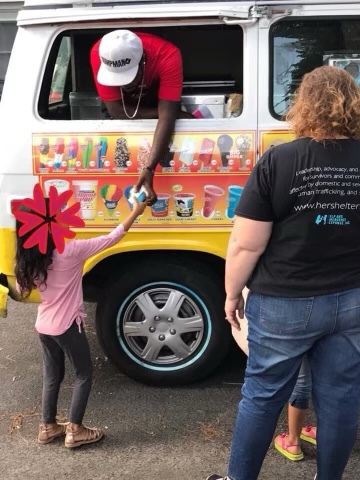 by Kiahnna Patterson, Wavy TV 10:
Neisha Himes is a survivor of domestic violence and now spends her time working tirelessly as an advocate against abuse.
This week she's planning an ice cream giveaway.
"I just remember when I was young and running to the ice cream truck with my sisters," she said.
Himes founded the Girls Recognizing Our Worth (or G.R.O.W) foundation. It is a nonprofit geared toward helping victims of domestic violence escape.
The team of advocates wants to help hundreds of families create a few happy memories this summer by visiting seven emergency shelters with free ice cream and snow cones. This is the third year for the ice cream giveaway; last year was canceled because of the pandemic.