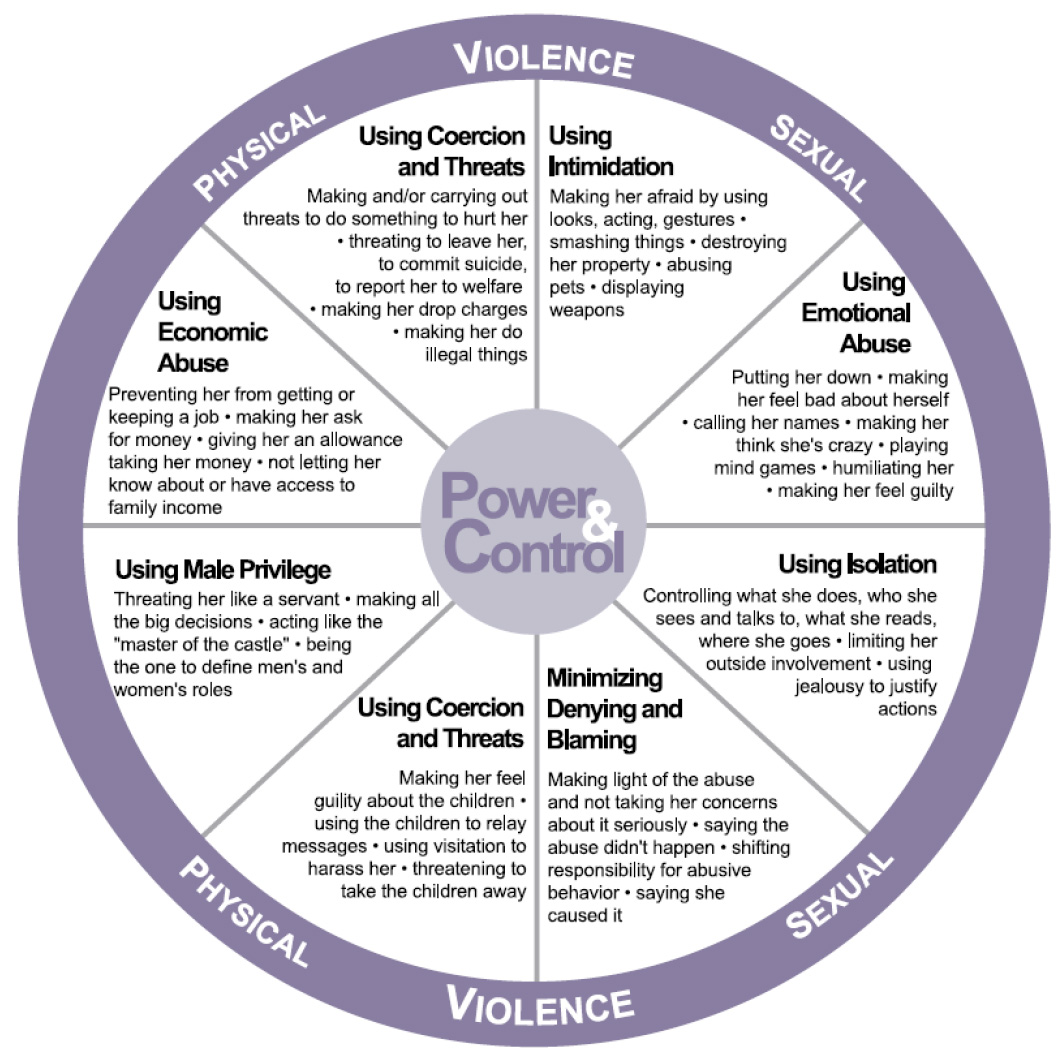 "Relationship violence is a combination of a number of different tactics of abuse that are used to maintain power and control — which are the words in the very center of the wheel. The center is surrounded by different sets of behaviors that an abusive partner uses in order to maintain this power and control.
---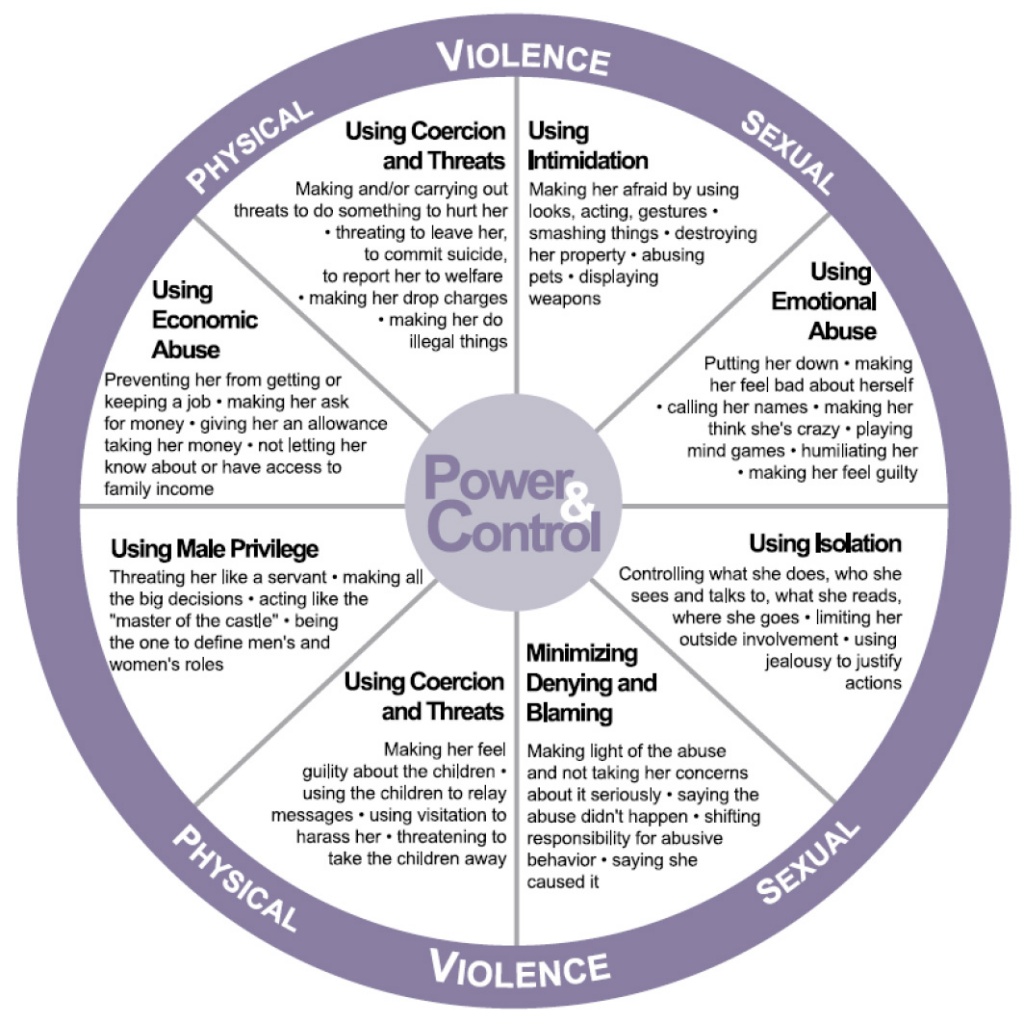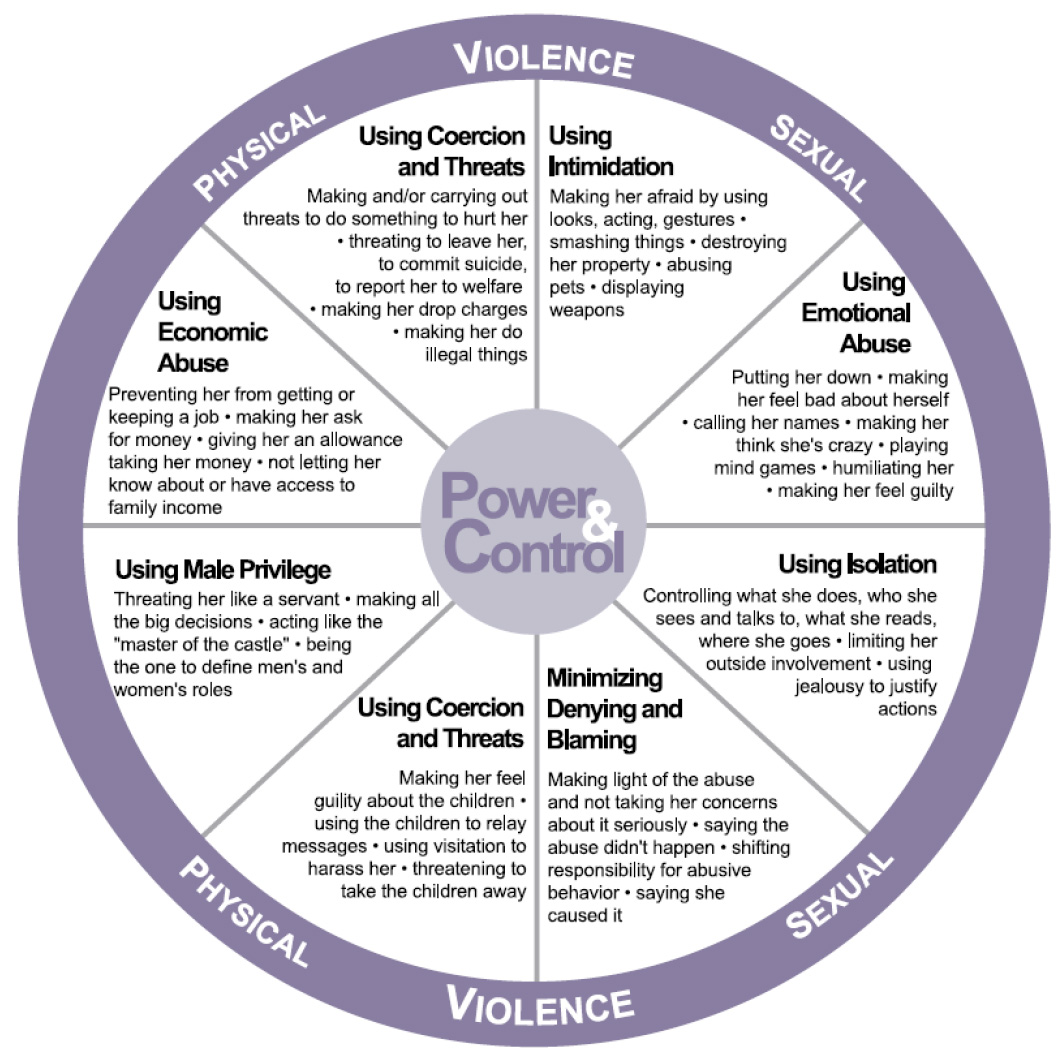 These sets of behaviors are:
Coercion and threats
Intimidation
Emotional abuse
Isolation
Minimizing, denying and blaming
Using children
Economic abuse
Male privilege
A lot of these behaviors can feel subtle and normal — often unrecognizable until you look at the wheel in this way. Many of these can be happening at any one time, all as a way to enforce power within the relationship.
Think of the wheel as a diagram of the tactics your abusive partner uses to keep you in the relationship. While the inside of the wheel is comprised of subtle, continual behaviors, the outer ring represents physical, visible violence. These are the abusive acts that are more overt and forceful, and often the intense acts that reinforce the regular use of other subtler methods of abuse"