"It takes both sides to build a bridge."- Fredrik Nael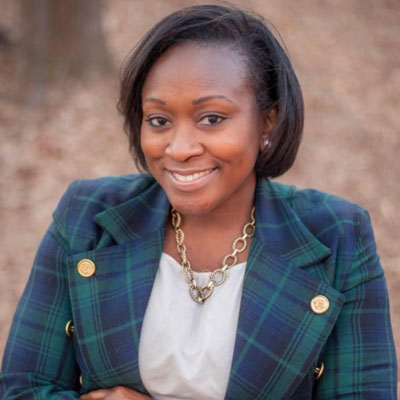 Lynette Wiley
President
Lynette Wiley is a decorated event planner, credit repair specialist and HR guru rolled into one. A graduate of Strayer University, Lynette has a MBA in Human Resource Management and holds a position as a HR Specialist, managing over 250 associates. Recognizing that organization and attention to details are areas she excels in, Lynette began event planning in 2008 and later co-founded Exquisitely Designed Events by LC. To date, she has assisted in the coordination of G.R.O.W.'s highly regarded launch social, as well as the equally successful follow up events, 'We Need to Talk: a Candid Conversation on Domestic Violence' and 'Bridge The Gap: The Other Side of the Story'. With over 7 years experience in the HR field and a heart for helping others, Lynette decided she wanted to empower her community by investing in their future and teaching them to do the same. This led to the formation of LW Credit Repair; a company specializing in credit education and rebuilding, financial literacy tools and debt freedom. Lynette's genuine compassion and natural leadership skills play a pivotal role in G.R.O.W.'s success, both behind the scenes and in the forefront. When she finds time to take the cape off, Lynette enjoys working out and spending time with her family.
For more information on LW Credit Repair, please visit http://www.fesconnect.net.
Favorite Quote: "I've learned that people will forget what you said, people will forget what you did, but people will never forget how you made them feel." -Maya Angelou
---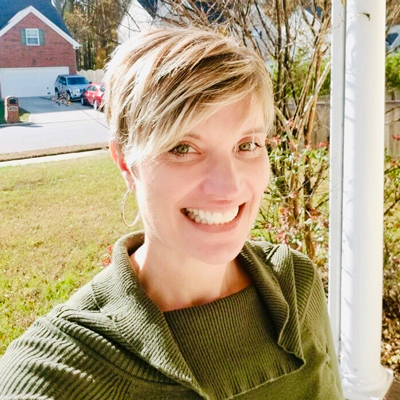 Shelly Fleming
Secretary
New York born and Virginia raised, Shelly Fleming is fondly known for having the drive found in native New Yorkers and the big heart often likened to southerners. This drive pushed Shelly to obtain her Bachelors degree in Psychology from St. Leo University in 2014; this, as a single mother working a full time job. A self-proclaimed fitness fanatic, running is her favorite "me-time" past-time. Having ran countless races, several half marathons and one full marathon, she prides herself on having the discipline and courage it takes to "just keep going". After working in the real estate field for over 16 years, Shelly left in 2019 to help her husband start their own business, 'Simple Details', an elite automotive care company. On the moments you can't find her on a running trail or handling business like a boss, you can catch her in church or spending quality time with her husband and four children.
Favorite Quote: "You never realize how strong you are, until being strong is the only choice you have." – Bob Marley
---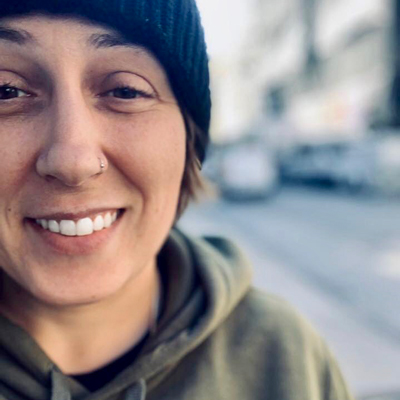 Cheri Hewlett
Treasurer
Certified Public Accountant (CPA), Cheri Hewlett, is an enterprising and results-driven accounting professional with over 10 years experience. A graduate of University of Maryland (2012, B.Acc.Sci.) and Liberty University (2013, M.S.Acy.), Cheri has played an instrumental role in the success of several respectable firms, both small and large. Her expertise allowed her to serve as an Assurance Associate for PricewaterhouseCoopers, LLP, a Senior Credit Analyst for Dominion Resources, Inc., and a Tax Advisor Specialist for Intuit, to name a few. These experiences, along with Cheri's uncanny ability to bridge the gap between the company's services and the client's needs, led to the formation of her own accounting and business solutions firm, CPA Tax Office, LLC. Cheri, also a domestic violence survivor, is a California native, loves to travel, go to the gym and hang out with her three sons and dog, Marley.
To learn more about CPA Tax Office, LLC, please visit http://www.cpataxofficellc.com.
Favorite Quote: "Do not judge me by my successes, judge me by how many times I fell down and got back up again." – Nelson Mandela
---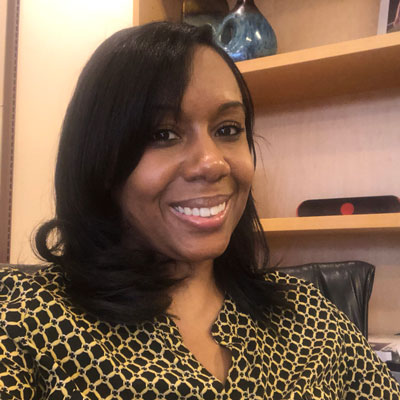 Natonya Thomas
Member At Large
Natonya Thomas, a New Jersey native and Hampton University alumni, has been in the Commercial Real Estate industry since 2011. Starting out in Tenant Leasing Representation, she quickly learned the in's and out's of the business and soon found her passion for real estate. She later moved on to property management, where she combined her newfound joy with her love for helping people and problem solving. It was in this position that she was able to focus on another passion of hers: community outreach. Determined to become a voice for the voiceless, she worked diligently to raise money and collect donations for homeless shelters, domestic violence shelters, and area schools. She also made it her mission to fight for those in the community that are sometimes forgotten because they fear asking for help. In 2018, Natonya obtained her real estate license to sell residential and commercial properties; transitioning into her role as a realtor with ease. She hopes to one day start her own brokerage firm so that she can pass the business on to her two children. In her spare time, Natonya enjoys hanging out with her family and friends, cooking, and listening to 80's and 90's R&B and Hip Hop. It's a perfect day when she can do all of those things at once.
Favorite Quote: "You never know how strong you are, until being strong is the only choice you have." – Bob Marley