"Individually, we are one drop. Together, we are an ocean."- Ryunosuke Satoro
---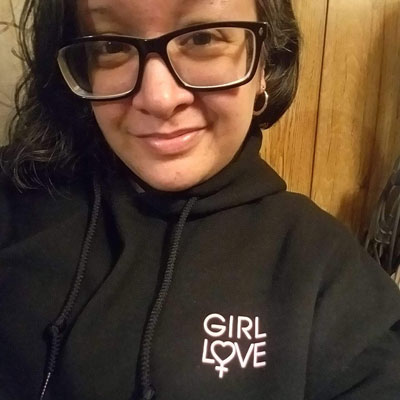 Rebecca Laberge
Director of Digital Outreach
Rebecca has been an avid community volunteer since middle school and has always been one who gives without wanting anything in return.  For this, she gives thanks to her parents for always instilling in her and her siblings the mantra "it is better to give than to receive".  In recent years she has volunteered for events such as: Tour De Cure; Diabetes Bike Ride, Access AIDS; The Red Ribbon Reception, Teens With A Purpose Slam Fest and G.R.O.W.'s launch event.  She believes it is vital to help people with bettering their lives and joined G.R.O.W.'s team to do just that.  In her spare time,  Rebecca enjoys partaking in reading, photography, museums, open mics, pizza and hugs.
Favorite Quote: "If people don't like you for who you are, change the people, not yourself." -Humble The Poet
---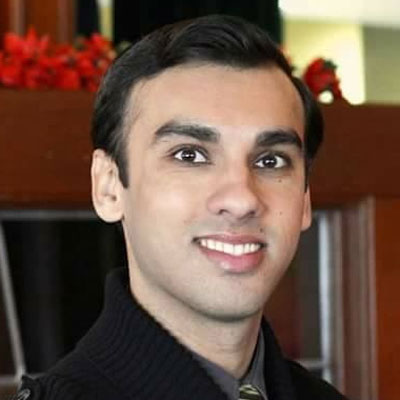 Bradley Wonzer
Director of Marketing & Fundraising 
Bradley Wonzer is a graphic designer working for a local print shop in Chesapeake, Virginia and the founder of the consulting company, Be Double U. Over the past 10 years Brad has worked as a graphic designer, web designer, an Assistant Creative Director, and Print Shop Manager. Brad received a Bachelor's of Fine Art with a concentration in Art Visual Technology for Graphic Design from George Mason University. In his spare time, Brad takes on freelance projects and assists local companies who struggle with creating a brand, maintaining their brand identity, investing in a unique logo and finding creative ways to get noticed. Brad also likes to connect personable businesses with each other to form new relationships. Nowadays, successful business is conducted on referrals and who you know!
To learn more about Be Double U, please visit http://www.bedoubleu.com.
Favorite Quote: "All the world's a stage, And all the men and women merely players." – William Shakespeare
---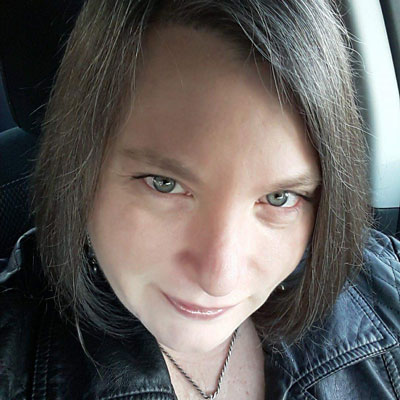 Jennifer "C.J." Meyer
Survivor Advocate
Talented poet, writer, and stage performer are just some of the labels which now apply to this abuse survivor. At one time, abuse left Jennifer so shy that she would not even call to order pizza. Now, she isn't silent. After finding the courage to use her voice on stage, eventually addressing her own experiences with abuse there, Jennifer seeks to use her skills, talents, compassion, and understanding in conjunction with the members of G.R.O.W. to educate the public about various forms of domestic abuse. It is her mission to encourage survivors to realize that there is life after abuse; it is theirs to reclaim and reshape into their own unique better tomorrow.
Favorite Quote: "Being happy does not mean everything is perfect. It means you've decided to look beyond life's imperfections." – Unknown
---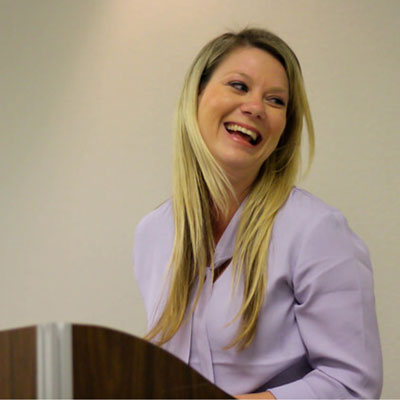 Christina Rieger
Legal Counsel
Attorney Christina Rieger is a native of St. Petersburg, Florida and graduate of Stetson University College of Law. Duly licensed in Florida and Virginia, Christina practices civil litigation in the Hampton Roads area and takes pride in "fighting for the underdog". In her spare time, Christina enjoys hiking, spending time with family and friends and cuddling with her Golden Retrievers, Beauregard and Boomer.
Favorite Quote: "I can't give you a surefire formula for success but I can give you a formula for failure: try to please everybody at the same time."- Herbert Bayard Swope